The 2021 Fayetteville Public Schools Graduation Ceremony will be held in Bud Walton Arena on Thursday, May 13. Due to COVID restrictions, there will be three ceremonies that are broken down by student last names.
Ceremony #1 - 2:00 pm (Last Names R-Z)
Ceremony #2 - 4:30 pm (Last Names H-Q)
Ceremony #3 - 7:00 pm (Last Names A-G)
Below you will find some important information regarding the graduation ceremonies. Please make sure to read through this information thoroughly before the ceremonies begin.
Masks must be worn at all times inside Bud Walton Arena.
Graduates should report to East Tunnel of Bud Walton Arena 45 minutes prior to their assigned ceremony wearing their cap and gown. They should bring a photo ID with them to graduation.
Parents and guests should report to the front entrance of Bud Walton Arena no sooner than 30 minutes prior to the ceremony. Tickets must be presented for entry and will only be valid for the appropriate ceremony. Once a ticket has been used, it will be invalid for any other ceremony.
There will not be a formal recessional after graduates walk across the stage. Instead, they will get a mask-free photo taken and then immediately leave Bud Walton arena. Parents and guests may join their graduate outside after they have walked across the stage and left the building.
Designated parking spots have been established for the graduation exercises and can be accessed at Fayetteville High School and Lot 56 on the University of Arkansas campus. Handicapped accessible parking is available in Lot 60 on the University of Arkansas campus. Parking in unauthorized areas may result in being towed or ticketed by the University of Arkansas police.
Bags may be brought into Bud Walton arena, but be advised that they will be searched and any prohibited items will be confiscated. Prohibited items include, but are not limited to:

Alcoholic Beverages
Animals (except service animals)
Baby Seats
Baby Strollers - there will be a stroller area to leave strollers during the ceremony
Backpacks or any LARGE Bags*
Beach Balls
Coolers, Ice Chests, or Glass Containers
Explosives
Folding Chairs or Stools
Laser Pointers
Personal Heaters
Stadium Seats with armrests and/or over 16 inches wide
Umbrellas
Weapons
Flowers, Bouquets, Gifts, Balloons, Banners, and Noise Makers (including air horns) will be confiscated

Graduates will receive their diploma shell during the ceremony. Actual diplomas will be mailed home on May 21, 2021.
We look forward to seeing you at the 2021 Fayetteville Public Schools Graduation Ceremonies. If you have any questions, please do not hesitate to contact Fayetteville High School.








Class of 2021 Senior Celebrations Parent Communication
https://docs.google.com/document/d/1u9ORbrK3QaKTdd16kLBz9rQgiBcl2zr8seHynhFQ5vg/edit?usp=sharing
Congratulations 2021 Graduates!
Please complete the 2021 Senior Exit Form: https://forms.gle/3Hwso7hdTEmfvn1W6
2021 Senior Information Brochure: https://documentcloud.adobe.com/link/review?uri=urn:aaid:scds:US:c20eb253-8f29-4c17-88fd-7f403681fd69
Dear ALLPS Families,
The ALLPS Senior 2021 Information brochure is now available. Please review this document very carefully and make sure your graduating senior knows the important dates that are outlined.
Students wishing to apply to be a speaker at graduation should complete this link to submit their speech by April 23rd. Submit speech at this link: ALLPS Graduation Speaker
Additionally, please make sure that your child reviews the expectations for the various events that will take place over the last few weeks of school. If you have specific questions regarding the senior information presented in the brochure, please contact our office, 479.444.3083.
_______________________________________________________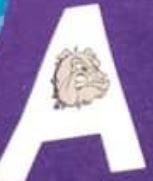 Dr. Hoy, Principal
ALLPS School of Innovation
2350 Old Farmington Road
Fayetteville, AR 72701
Main: 479.444.3083 | Fax: 479.684.5097
"Nothing is Impossible, the Word itself says I'm Possible"