Just a reminder that the Outback food pantry has Thanksgiving baskets and a $10 meat voucher available. These will be available for pick up at the Outback food pantry (2350 Old Farmington Rd, Bldg G(ALLPS BUILDING ) on Friday November 18th between 8-11:30. Please let us know if you have any questions. Thank you!
Holiday luncheon. Thursday, 11/17 at 11am. We will be hosting our annual holiday luncheon to students and parents on Thursday, 11/17/22. Parents are welcome to attend. Staff will prepare dishes from their home recipes. Come dine with us!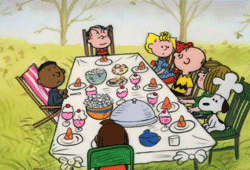 We need YOU as an FPS School Bus Driver!🚍 Ride along with three of our FPS School Bus Drivers for a glimpse into their day and learn more about the benefits and opportunities that exist when you join our team! APPLY TODAY!💜
https://www.youtube.com/watchv=jKuIDVK97Hs&t=2s
ALLPS Reminder: Lifetouch Fall Photos Today, Tuesday, November 1 Picture Day ID: EVTJDRPMQ
It's time to get spooky! The Boo Bash Halloween Dance is Friday, October 28th from 9:00-11:00pm in the cafeteria. Tickets are $10 and can be purchased online at GoFan.co. until 4:00pm on Friday. Boo Bash is for FHS/FVA/ALLPS students only and will be spooktacular! Don't miss the friendly competition for best costumes. Get your ticket now! CLICK HERE
Come and enjoy us at ALLPS on this REQUIRED Friday with Street Tacos by Senor Lopez, Guatemalan Pan(Bread) by Mr. Chicas, Street corn, and Salsa. We are ending our day(12:30) with Tres Leches Cake. We also have the opportunity to enjoy Dominican dancing & Music. 10AM-12:00PM
The Hispanic Heritage Celebration is Friday, 10/21. This is a Friday, so we will be changing it to a REQUIRED Friday. The schedule for that day will be shared later. Food, music, and fun, pinatas
Parents and Students, Wednesday through Friday, Oct. 12-14 will be REACH days for all 9th graders and 11th graders. ALL 10th graders will be participating in the PSAT exam, as well as all 12th graders will take the WorkKeys Assessment, therefore limited staff will be available to assist students with make up work. Students are welcome to attend, however, they might not be able to follow their regular schedule, as most rooms will be used for testing. They are able to continue to work on assignments from home if they choose to do so. Please contact me with any questions you may have. Thanks, Aurella Script Assistant Principal ALLPS School of Innovation 2350 W Old Farmington Rd. Fayetteville, AR 72701 (479) 444-3083
Workkeys Exam for all 12th graders on The WorkKeys test is required of all Seniors to meet graduation requirements. The exam covers eight subjects. They are Applied Math, Workplace Documents, Graphic Literacy, Applied Technology, Business Writing, Fit, Talent, and Workplace Observation.- Please contact Deanna.
Medlock@g.fayar.net
for more information